News
Neeraj Joshi
Neeraj is a random awesome dude at Microsoft!
Check out Neeraj at [email protected] -- the original social network
Ignite 2018
Check out the Ignite 2018 News Guide for more tech topics.
Data

Azure Data Box

Edge
Heavy - 1 petabyte of storage capacity
Gateway - IoT Edge integrated

SQL Server 2019

built-in Spark and Hadoop distributed file system

Azure Data Explorer
CosmosDB

Multi-master
Cassandra API
Reserved Capacity

SQL Managed instance

IoT

Digital twins public preview
Edge has public module marketplace
Azure Sphere dev kits available

Azure & Windows

Windows Server 2019 GA Oct
Ultra SSD

Up to 64TB size
Up to 160k IOPs

Premium files (SSD)
Front Door Service

Understands http and can help with routing

ExpressRoute Direct
Azure Blueprints

Managing and assigning deployment templates?
Versioning
Part of Azure Governance

Functions V2
Quantum to add chemical simulation
Windows Virtual Desktop
Microsoft Learn

Azure Stack
Security
Other

Stream mobile app with offline viewing
OneDrive "Files on demand" for Mac
Dev Tip of the Week
From Steve Smith @ardalis on Twitter
Add sound effects to Visual Studio Build fail and success from the Sound Control Panel. Also Breakpoint Hit and Build Canceled!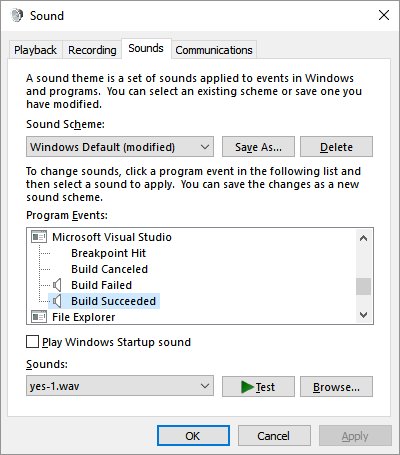 See a mistake? Edit this post!